Automatic Sheet Folding Machine
Home
Sheet Metal Machines
Sheet Folding Machines
Automatic Sheet Folding Machine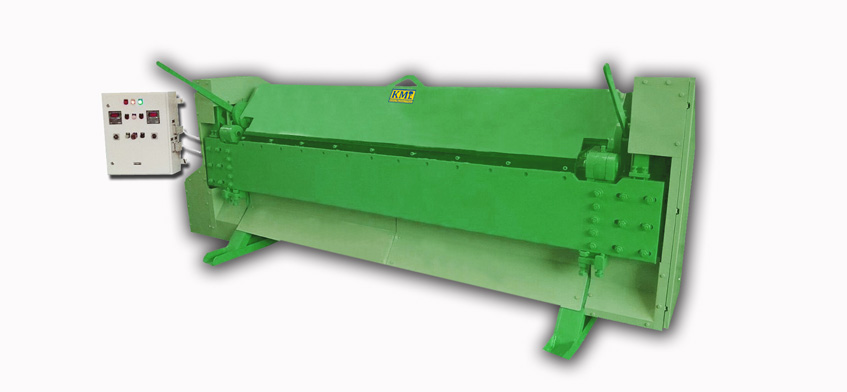 KMT' Being a quality oriented organization, we fabricate Automatic Sheet folding machines. Our dimensionally accurate machines are easy to operate and offer trouble free performance. Machine driven through fully reversing gear box and control panel box giving motion to rise and fall of lower beam and auto stop in normal position. These machines are fabricated and machined to achieve accurate work. Some features of these machines are as follows:
Features
Durable
Simple in operation
Low maintenance
High efficiency
Trouble free operation
Minimum Size:- 1200mm x 1.63mm Capacity.
Maximum Size:- 2500mm x 3.15mm Capacity